Welcome to my website, I hope you enjoy it.
Bonjour,
Je fait un petit exposition au Paris bientot:
Du 20 Aout au 7 Septembre avec un vernissage/finissage au le 4 Septembre a 19h30.
Aux Petits Jouers - 59 Rue Mouzaia, 75019 Paris. Metro Place de Fetes.
Je pense et j'espere que sera un bon exposition, donc si vous_etes en Paris...
Il_y_a qualque foto de les nouveau tableau ici
Eric, Aout 2012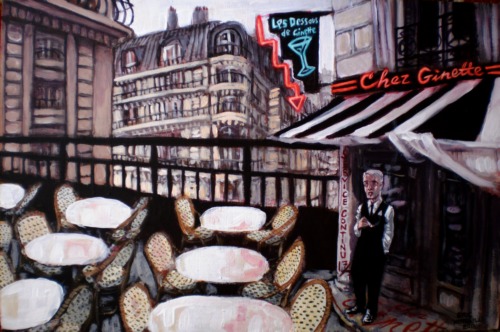 M & I leave for the olde worlde very soon. Woo hoo. I may not have much opportunity to update this site over the coming year but I hope to post some of the inspiring things we see on my blog as time goes by. A link to the blog can be found in the menu to the left or just click here. Similarly, I may post new updates on my Facebook page.
Hope everyone has a good year.
E.
March.2012