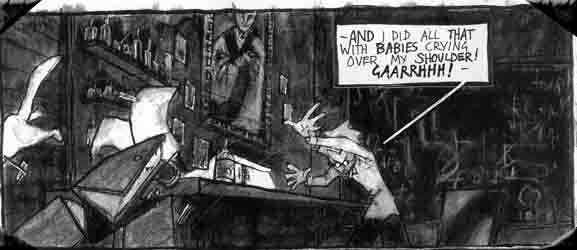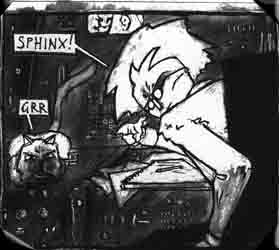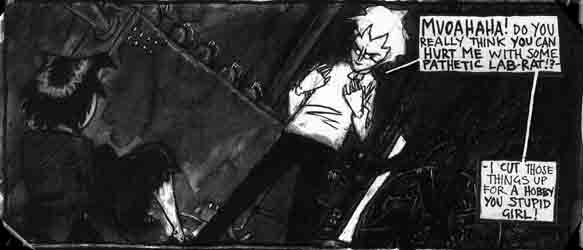 NEWS & SUCH
LAST UPDATE: 25/09/2006.
Added a couple of links on the 'links' page. If you would like me to link your site, let me know.
15/05/2006.
Added a cautionary note about the dangers of 'Safari' - for some reason it sometimes chooses only to display one sqaure of the page. Since there are no scroll bars (except here & with the puppets), travel through Fenwickton becomes impossible. Clicking 'refresh' does seem to help sometimes.
29/01/2006.
I assure you, this website is fully operational, well, I hope it is. And it is finally at long last on-line!
PREHISTORY OF THIS WEBSITE
c. MARCH 2003 - Commenced the actual comic book.
AUGUST 2004 - Finished the actual comic book.
c. AUGUST 2005 - Realised (with a cry of anguish) that the original website was incapable of adjusting to different screen sizes or resolutions.
JANUARY 2006 - Knuckled down to get this damn thing on the web.